Province of Occidental Mindoro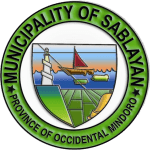 Sablayan (Tagalog pronunciation: [sɐ'blajan]), officially the Municipality of Sablayan (Tagalog: Bayan ng Sablayan), is a 1st class municipality in the province of Occidental Mindoro, Philippines. According to the 2020 census, it has a population of 92,598 people. 
It has a total land area of 2,188.80 square kilometers, making it the largest municipality in the Philippines. The Apo Reef, North and South Pandan Islands, and a portion of Mounts Iglit–Baco National Park are part of its jurisdiction. Sablayan Penal Colony, the Philippines' largest penal facility with sprawling lot of 16,190 hectares (40,000 acres) is also located in this municipality.
Sablayan is located in the central part of Occidental Mindoro. It is bounded to the north by the municipality of Santa Cruz and the municipalities of Baco, Naujan, Victoria and Socorro all in Oriental Mindoro province; to the east by the municipalities of Pinamalayan, Gloria, Bansud, Bongabong and Mansalay also in Oriental Mindoro; to the south by the municipality of Calintaan; and to the west by the Mindoro Strait.
Sablayan is 87 kilometres (54 mi) from Mamburao.
The town used to be called Dongon, a coastal village located currently at Barangay San Nicolas. The first accounts of the baptism of the locals under the Recollects were recorded in 1670. By 1749, Dongon became the biggest pueblo in the whole island of Mindoro in terms of population.
In 1754, the Moro pirates started attacking the town, and almost every year thereafter, until in 1791 when the Moros effectively wiped out the whole population from more than 600 inhabitants to less than 98 people.
In 1814, the inhabitants of Dongon gradually transferred to the village of Sablayan, until Dongon ceased to become a village in 1829. In 1832, the missionary friar Simeon Mendoza de la V. de Ibernalo requested the Spanish government for the exemption of the town's inhabitants from paying taxes so that they could build a stone church, convent and fort at a hilly part of the village. The church that stands today at the town may have been built from 1832 to 1835, and its advocacy was placed under San Sebastian.
Sablayan has 22 barangays as shown in the following table.
Barangay
Population percentage (2020)
Population (2020)
Population (2015)
Change (2015‑2020)
Annual Population Growth Rate (2015‑2020)
Batong Buhay
5.59%
5,177
4,683
10.55%
2.13%
Buenavista
10.39%
9,617
8,908
7.96%
1.63%
Burgos
3.39%
3,136
2,559
22.55%
4.37%
Claudio Salgado
5.05%
4,679
4,278
9.37%
1.90%
General Emilio Aguinaldo
2.91%
2,690
2,418
11.25%
2.27%
Ibud
2.16%
1,996
1,903
4.89%
1.01%
Ilvita
3.13%
2,900
2,816
2.98%
0.62%
Lagnas
1.96%
1,818
1,630
11.53%
2.32%
Ligaya
8.08%
7,480
7,648
-2.20%
-0.47%
Malisbong
4.60%
4,262
3,998
6.60%
1.36%
Paetan
2.06%
1,904
1,646
15.67%
3.11%
Pag-asa
4.76%
4,405
4,490
-1.89%
-0.40%
Poblacion
9.42%
8,721
7,053
23.65%
4.57%
San Agustin
2.69%
2,490
1,944
28.09%
5.35%
San Francisco
3.76%
3,485
3,254
7.10%
1.45%
San Nicolas
2.34%
2,171
1,964
10.54%
2.13%
San Vicente
6.13%
5,672
4,962
14.31%
2.85%
Santa Lucia
6.08%
5,634
4,800
17.38%
3.43%
Santo Niño
8.09%
7,490
6,187
21.06%
4.10%
Tagumpay
2.16%
1,999
1,703
17.38%
3.43%
Tuban
3.67%
3,398
2,969
14.45%
2.88%
Victoria
1.59%
1,474
1,356
8.70%
1.77%
Sablayan Total
92,598
83,169
11.34%
2.29%
Summary data
Type
municipality
Island group
Luzon
Region
MIMAROPA Region
Province
Occidental Mindoro
Barangay count
22
Postal code
5104
Coastal/Landlocked
coastal
Marine waterbodies
Mindoro Strait
Philippine major island(s)
Mindoro
Area (2013)
2,188.80 km2 

(845.10 sq mi)

Population (2020)
92,598
Density (2020)
42 / km2 

(110 / sq mi)

Coordinates
12° 50′ North, 120° 47′ East (

12.8414

, 

120.7753

)
Estimated elevation above sea level
9.8 meters
Map of Occidental Mindoro with Sablayan highlighted
References: 
https://en.wikipedia.org/wiki/Sablayan
https://www.philatlas.com/luzon/mimaropa/occidental-mindoro/sablayan.html